I do not remember very much of the 2 days I spent with my new parents after they picked me up from the shelter. With everything that was wrong and the high fever I was pretty much a mess.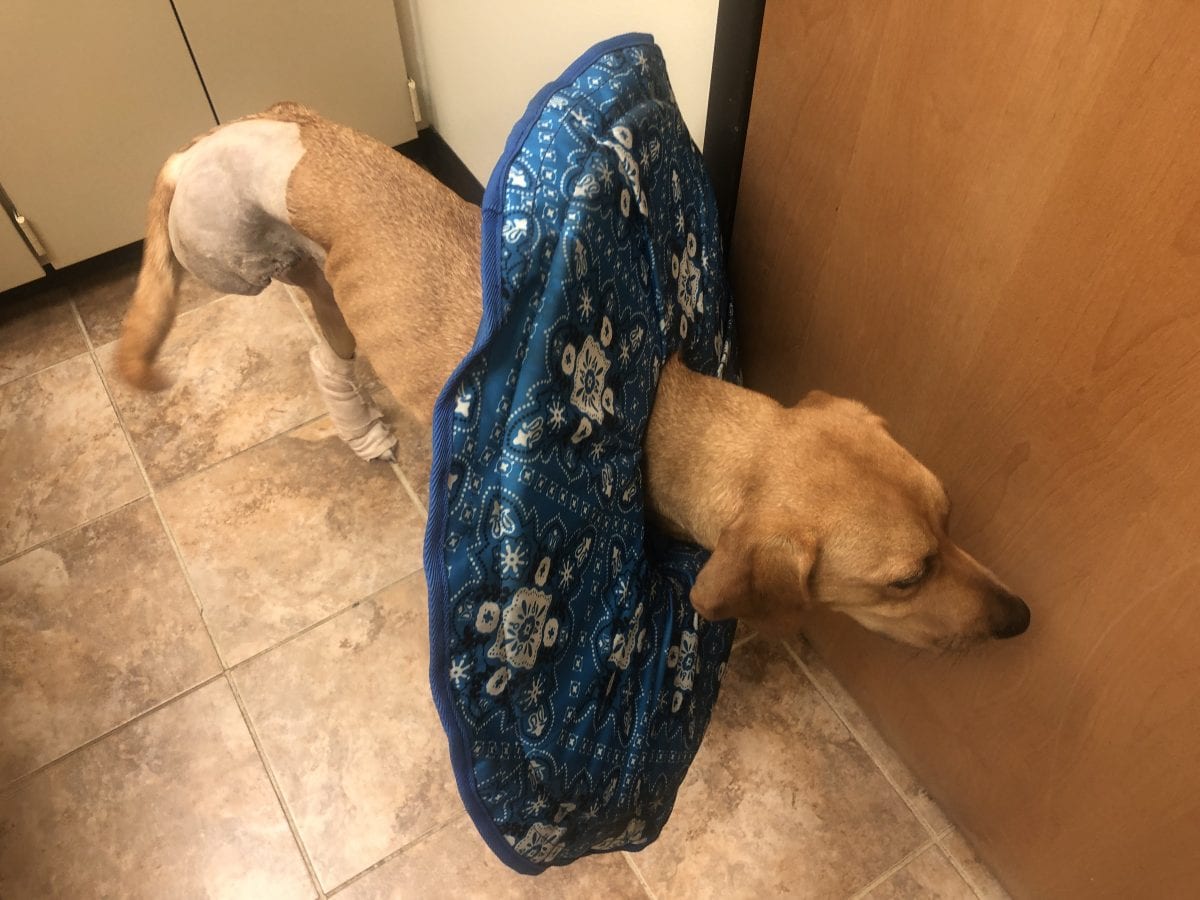 I was extremely happy to see my parents on Friday morning, I was not expecting them till it was time to go home. They stayed a while and we had a good time together, but I was really ready to go to my new home with them.
The Vet Tech helped my dad get me to the car and opened the back door for him to set me in, I heard him comment that they had a very nice car cradle in the back seat for me and that I was very lucky to have  adoptive parents that knew exactly how to take care of me. I was really looking forward to going home to see what it was going to be like.