It has been 2 nights and 2 days, I am starting to feel this is my forever home and these my forever parents.
Tuesday, my dad got up early and put on his uniform to go out and do some volunteer work, when he came home we all got to go for a ride in the car and did not end up in a bad place or in the Dr Office, it was kind of fun, I saw many new people but they were not being my friends, even when I wagged my tail, I guess it was because my dad and I were inside the car with the windows up. We finally went home and I did have a good first shopping trip. I managed to sleep in the bed with my dad the first part of the night, he went to bed very early, my mom stayed out and watched the television till it was late, then my dad took me outside and walked till I did my "business " we came back in and we all went to sleep till the morning.
Wednesday was a normal day, my family got up together and had a great breakfast, ( I had my kibble and green beans) then we went for a short walk to exercise my muscles. Dad had hooked up his big white trailer and was going to my granny's. I wanted to go but would not have enough supervision on the ride by myself.
When he came home , we had some family time and togetherness, then my neighbor aunt and uncle came over and I had a girls night when my dad and uncle went out to ride the neighborhood.
When he came home he cooked outside and we had dinner, then we got ready for bed, taking me out for my evening walk and do my business for the night.
My granny gave my dad a set of stairs so I could get on and off the tall bed at night, but I am not sure about using them. We went to bed and I was able to sleep the night through till morning. It is easier and I feel more like I have found my home.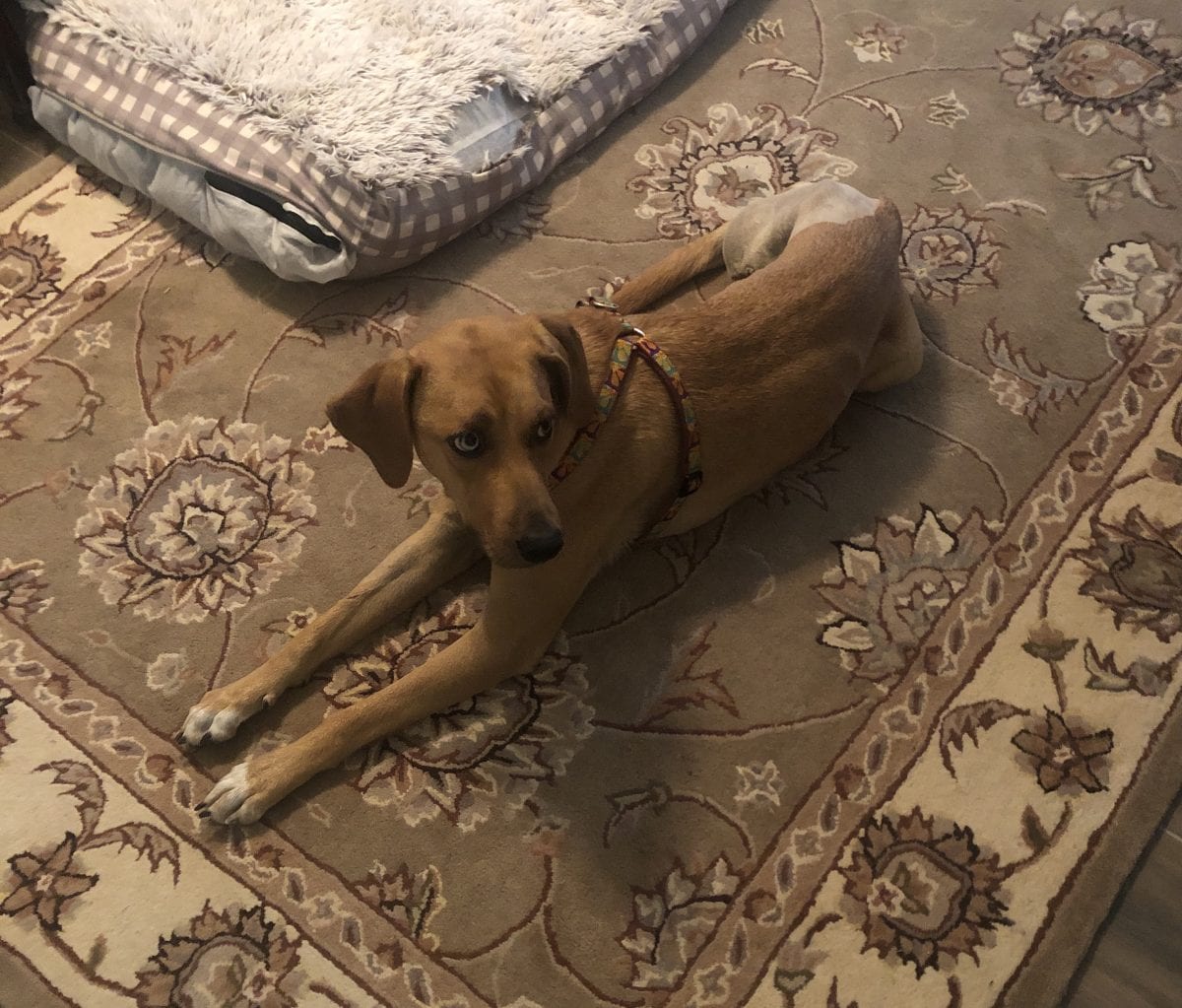 Also I am slowly eating and gaining a little weight, my ribs are not showing as bad anymore,  will be glad when my fur coat grows back.